EDIT: Damn yes, this is an ab-quest!
My steak and eggs isn't exactly the traditional, but I do expect the same results simply based on the macros being very, very close. I'll be rotating through various red meats, and will likely have at least duck eggs if not quail at some point. For my Sunday carb-up I'll be using lots of fruit and berries like blueberries, mango, kiwi, apples and possibly other foods.
Day #1, 4-29-13 Monday morning, after work, before bed.
Ate the last of my kerrygold dubliner cheese (four ounces-ish) so it won't get moldy before the month goes by. Today's "steak" is actually a mixed container of leftover meats. About 1/2 pound ground beef and chicken heart cooked in tallow and seasoned, then four pastured chicken eggs also in tallow. Here's my tummy on day one, I can see the water on top of that lazy four-pack from all the mangoes I've been eating! That should flush out pretty quickly.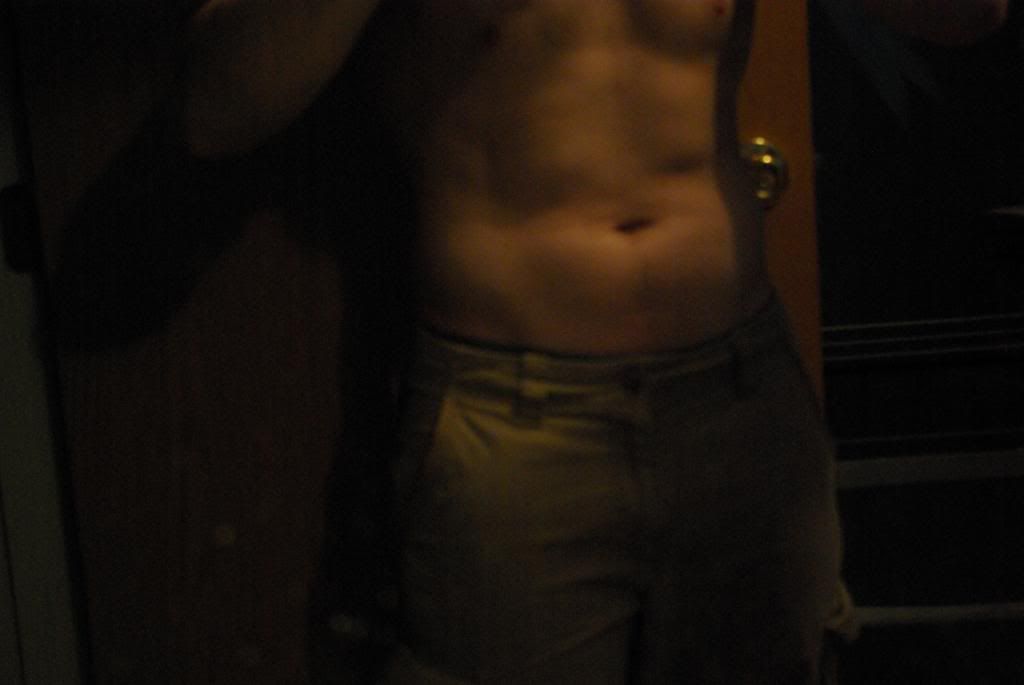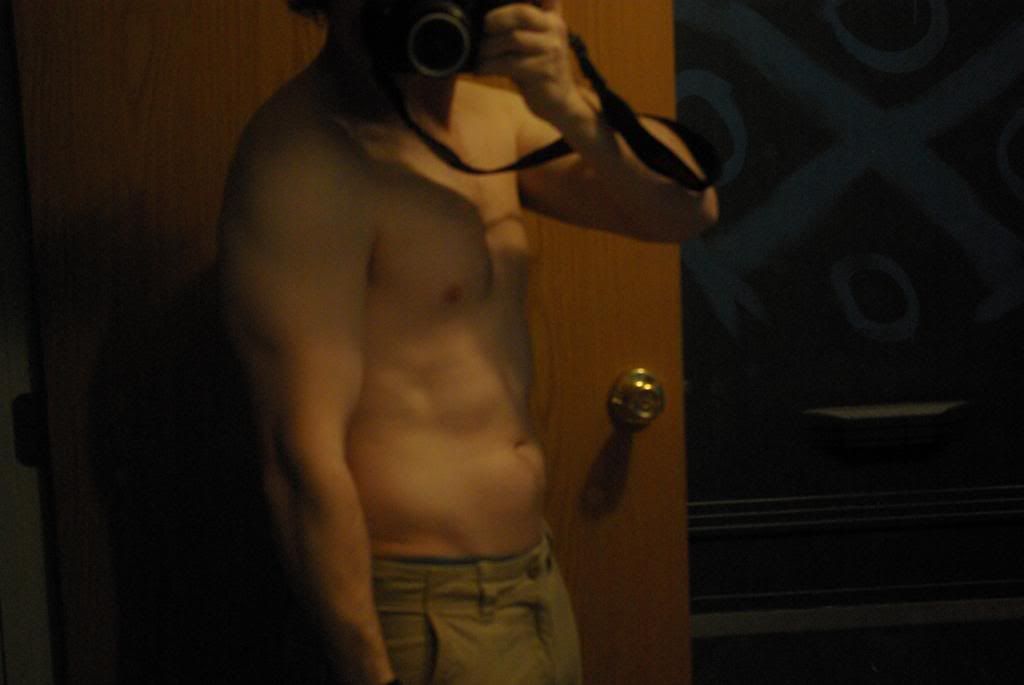 Food tracking will ensue here, and workouts, and photos at random, when I can notice change or once a week-ish.
Yesterday I did my usual circuit of pull-ups, push-ups and squatting bilateral free-weight curls. Going to push it harder next time.
Should add I'll also be supplementing potassium and magnesium and vitamin D, with probable molasses on Sundays.