So in Denmark it's a christmas tradition that you serve rice porridge the day before christmas, since it is used in the dessert on christmas eve. But since rice porridge is made on rice and milk and sprinkled with cinnamon and sugar and a little butter in the middle it is pretty much all the way non primal... Which sucks since it is one of my favorite foods, but even using it as a cheat meal will make me sick.
Anyhow thats the introduction, yesterday I was looking through Paleo Comfort foods (love love love that book) and they had a recipe for Paleo grits, which I kinda think would have the same consistency. So I decided to try and make my own version of rice porridge from cauliflower and coconut milk... Sounds so strange but it worked perfectly, so if any of you guys miss something like oatmeal in the morning this might be worth the try, its very filling due to the coconut milk, which would make it perfect on one of those cold winter mornings...
I used (3-4 bowls):
1 head of cauliflower
1 can of coconutmilk (I would definitely not go light on this one)
2 sweet apples
butter
salt, cinnamon)
(Stewia depending on your tastebuds)
It was really easy I brought the coconut milk to boil while I riced the cauliflower and the apples, mixed the entire thing in the pot and let it simmer for 20-30 minutes until it had the desired texture. Served it in a bowl sprinkled (completely covered since I love cinnamon) with cinnamon and a piece of butter on top... I did use a little artificial sweetener on top, but that could definitely be left out.
I will definitely be making this again since it is very easy to reheat and therefor makes a very easy tasty breakfast - so next time I'll post a picture... Until then here is a picture of the normal danish version ,-)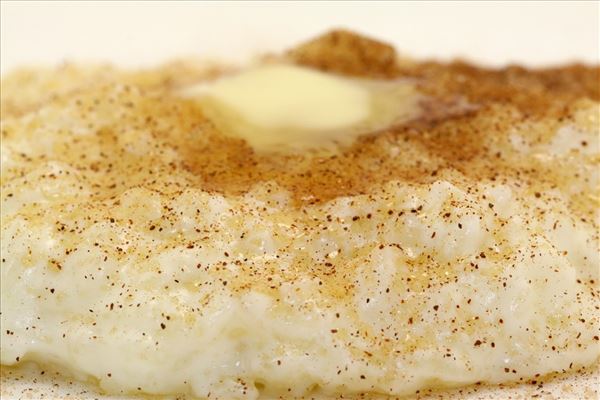 Lonnie